Only 71 more days halving Bitcoin will take place (expected on 12/05/2020). Bitcoin went on a roller coaster in the first quarter of 2020. At the time of writing, Bitcoin was trading at $ 8,570 after a slight decrease of 0.49%.
Source: TradingView
As halving gets closer and closer, King Coin's on-chain figures depict a positive overall picture.
Bitcoin mining difficulty is one of the key indicators of the health of the network. According to BitInfoCharts data, Bitcoin's difficulty recently climbed to the ATH level of 15.52 TH / s on February 11. This is a sign of higher competition to handle blocks.
BTC mining difficulty. Source: BitInfoCharts
For the first time in 2020, the difficulty saw a small 0.38% drop on the next network adjustment on February 25 when it dropped to 15.50 TH / s. A downward adjustment was last noted on November 9, 2019 when the difficulty was adjusted from 13.66 TH / s to 12.72 TH / s.
According to the latest estimate of BTC.com, the total difficulty of mining in the next adjustment will increase to 15.57 TH / s.
On the other hand, Bitcoin's hash rate, another important indicator that determines the state of the network, is also positive. It reached an ATH of 126.1E on January 17. The overall network hash rate increased when it reached 118.30E on February 29.
Bitcoin hash rate. Source: BitInfoCharts
In terms of distribution of hash rate, according to Blockchain.com, F2Pool continues to dominate with the distribution of hash rate of 18%, followed by Poolin with 16.7% and BTC.com with 11%.
Distribute the hash rate. Source: Blockchain.com
Annie
According to Ambcrypto
Follow the Twitter page | Subscribe to Telegram channel | Follow the Facebook page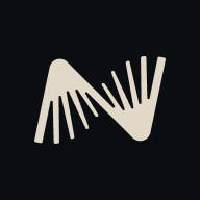 Crypto loans are only from 5.9% annual interest rate – you can use the money effectively without selling coins. Earn up to 8% interest per year with stablecoin, USD, EUR & GBP with insurance up to 100 million. Come on, get started now! →