The beginning of 2020 is like a dizzying ride on a roller coaster with massive events happening. Among them is the fear of a world war that is about to start one day and the pandemic of Corona virus. Everyone sees how the world's largest crypto asset Bitcoin tries to consolidate its profits after weeks of steady movement at the time the stock market began to collapse. In fact, the crypto world has witnessed the rise, fall, and adjustment of many crypto assets in the first 3 months of 2020.
Even so, the Bitcoin options market is still growing in terms of trading volume, especially on Deribit. While the exchange offers a variety of Futures and Swap services, it also participates in the Bitcoin options space. In fact, Deribit holds> 90% of the market share in the options space research implemented by Token Data.
1 / We just published a newsletter with updates about crypto volatility trading (featuring @DeribitExchange and @FTX_Official) and M&A activity since the start of 2020.https://t.co/KTGvl89lsp

– TokenData (@TokenData) March 5, 2020
"1 / We have just published an update on cryptocurrency fluctuations (Striking is sDeribit transaction floor and FTX) and M&A activities since the beginning of 2020 ".
According to data provided by Token Data, Deribit's growth in 2019 is due to clearing activities of more than $ 150 million in BTC options contracts in June and "4 days more than $ 100 million. throughout the rest of the year. " 2020 also appears to be a successful year as the volume of exchanges regularly exceeds $ 100 million and $ 150 million.
On the other hand, the recently established exchange FTX has been generating news almost every week with new investments and margin trading. FTX tokens have also been listed on the Bitfinex exchange. Along with news of token creation, the exchange has launched products for users to lure investors and markets. According to research, FTX has been handling more than $ 1 billion in derivative tools daily since its launch.
The latest Move product allows people to trade volatility without having to enter separate contract positions. In the BTC Futures market, FTX's OI recorded a high of $ 149 million on February 18, and although the price continued to rise and fall, OI still hovered around $ 143 million on March 5.
Source: Skew
Minh Anh
According to Ambcrypto
Follow the Twitter page | Subscribe to Telegram channel | Follow the Facebook page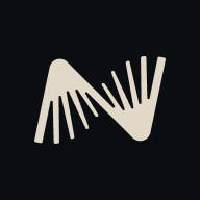 Crypto loans are only from 5.9% annual interest rate – you can use the money effectively without selling coins. Earn up to 8% interest per year with stablecoin, USD, EUR & GBP with insurance up to 100 million. Come on, get started now! →