On March 3, the Bitcoin price reached the area between its short-term trading range at $ 8,755. Although it fell below this level so quickly, it regained it soon thereafter and has increased since then.
Highlights of Bitcoin price
Bitcoin price is trading in the range of $ 8,550- $ 8,975.
There are resistances of $ 9,150 and $ 9,450.
A golden cross on the hourly chart is about to take place.
Earlier broke out of a descending resistance line.
Short-term range
Starting February 27, BTC prices were trading in a range of $ 8,550- $ 8,975. It has confirmed both support and resistance areas many times.
The price hit the resistance line on March 2 before starting to decline. When it reaches the middle of the range, it pops up and begins the current bullish move and continues.
BTC is currently trading between the MA 50 and 200 hour moving averages, which has formed a very narrow range.
The MA is about to make a bullish cross. Therefore, the potential motion is a breakout above the 200-day MA, followed by a bullish cross and a move above this trading range.
The next resistance level is found at $ 9,150.
Future movement
The price has broken out of the descending resistance on March 1.
The breakout, led by a very strong divergence in the RSI, is now moving above the 50 line.
The next resistance level is found at $ 9,450. While the price will not reach this level today, it is likely that it will eventually get there in the near future.
In a nutshell, Bitcoin price has started an upside move after rebounding in the middle of its range. It is expected to break out of the range and reach the next resistance at $ 9,150.
You can see the price LINK here.
Disclaimer: This is not investment advice. Investors should research carefully before making a decision. We are not responsible for your investment decisions.
Annie
According to Beincrypto
Follow the Twitter page | Subscribe to Telegram channel | Follow the Facebook page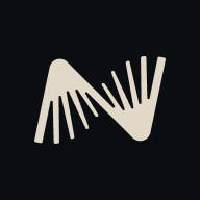 Crypto loans are only from 5.9% annual interest rate – you can use the money effectively without selling coins. Earn up to 8% interest per year with stablecoin, USD, EUR & GBP with insurance up to 100 million. Come on, get started now! →