On March 4, the Bitcoin price began a rapid rise that made it break out of the inverse head and shoulders pattern and move above the MA 50 and 200 hour moving averages.
Highlights of Bitcoin price
Bitcoin price is trading in the range of $ 8,550- $ 8,975.
It has reached the top of the range.
Price has breakout from an inverse head and shoulders pattern.
There is resistance at $ 9,150.
An hour of golden cross happened.
Short-term range
The BTC price has been trading in a range from $ 8,550- $ 8,975 since February 28, which has confirmed both resistance and support lines multiple times. Currently, the price is trading right at the resistance line of this range.
The price of BTC is trading on both the MA 50 and 200 hours, just creating a bullish cross. Last night, the BTC price pumped towards resistance, causing it to move above these MAs and they created bullish cross.
If the price breaks out, the next resistance level is found at $ 9,150.
We can see that price has also moved beyond the inverse head and shoulders pattern.
However, concerns were raised due to the relatively weak volume, and there was a divergence of reduced development. But, this is not enough to say that the price will not break out of this range. It may also continue consolidating for a while longer before the breakout.
Future movement
We can see the development of an ascending triangle before the breakout price reaches $ 9,150.
While the ascending support line may not be confirmed, the next pullback will create a clearer slope.
In a nutshell, Bitcoin price has started an upside move after bouncing back on significant MAs for hours and breaking out of the inverse head and shoulders pattern. After some consolidation, it is expected to break out and reach the next resistance at $ 9,150.
You can see the price of Bitcoin here.
Disclaimer: This is not investment advice. Investors should research carefully before making a decision. We are not responsible for your investment decisions.
Annie
According to Beincrypto
Follow the Twitter page | Subscribe to Telegram channel | Follow the Facebook page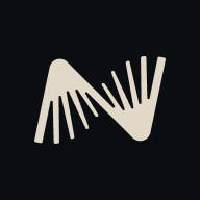 Crypto loans are only from 5.9% annual interest rate – you can use the money effectively without selling coins. Earn up to 8% interest per year with stablecoin, USD, EUR & GBP with insurance up to 100 million. Come on, get started now! →