Privacy and immutability protocol developer MimbleWimble designed for Litecoin network, David Burkett, shared his February progress and revealed the expected launch date of testnet.
Close to privacy
According to Burkett, he reviewed the design of MimbleWimble's non-interactive transactions, the holy grail. The new design is available on GitHub as the Litecoin (LIP) 0004 Improvement Proposal, completely ready for further consideration.
Litecoin dev David Burkett shares February's progress update on developing MimbleWimble, a privacy and fungibility technology!

Find his latest update here: https://t.co/H1XCQHOliH https://t.co/LtXzrOQbGv

– litecoin (@litecoin) March 2, 2020
In addition, Burkett has been working on transaction validation features. He introduced the concept of merkle mountain ranges (MMRs), a type of data structure in blockchain. Furthermore, he modified a bit of the original kernel design to create future soft-forks of the system.
The latest developer plan is to go back to the protocol's Node APIs as well as its block authentication logic.
Testnet Litecoin MimbleWimble will arrive in late summer
Like many blockchain developers, David Burket always avoids setting magical time frames when talking about game-changing solutions. This latest development update is the first time he reveals specific dates.
He stated that Litecoin's MimbleWimble protocol testnet release will be distributed by the end of the summer of 2020. The release will show all block and transaction authentication rules, the first version of horizontal messaging order, transaction pool and synchronization. In addition, as usual, blocks will be mined by the blockchain.
However, it will lack the end-user wallet version, so non-CS Litecoin hodlers will not be able to test it themselves.
Annie
According to U.today
Follow the Twitter page | Subscribe to Telegram channel | Follow the Facebook page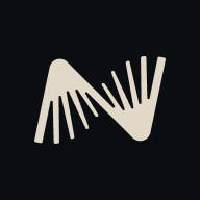 Crypto loans are only from 5.9% annual interest rate – you can use the money effectively without selling coins. Earn up to 8% interest per year with stablecoin, USD, EUR & GBP with insurance up to 100 million. Come on, get started now! →