Note: Please read the article carefully before proceeding! If in the process of using you encounter any errors, such as broken download links, slow loading blog, or not being able to access a certain page on the blog … then please inform me through the Contact page. Thanks!
It is undeniable that Windows 10 in particular and Windows operating systems in general is one of the most popular computer operating systems today, especially for gamers.
Normally, when you want to create a USB Boot to install Windows 10 on another computer, we will usually create it on a familiar Windows operating system, right?
And of course, the articles that you read on the Internet are often guided by the Windows environment as well.
But, if you are a Macbook user, and you want to create a USB with Windows 10 installer to install for your newly purchased Laptop / PC, what should I do? Perhaps not have to temporary strokes or borrow computers running Windows to do it!
Or you have to take the whole case out for a few guys to install Win for work, and then lose a few hundred thousand more?
Read more:
Do not worry (!) Because in this article, I will guide you how to create Windows 10 installation USB right on macOS without any 3rd party software!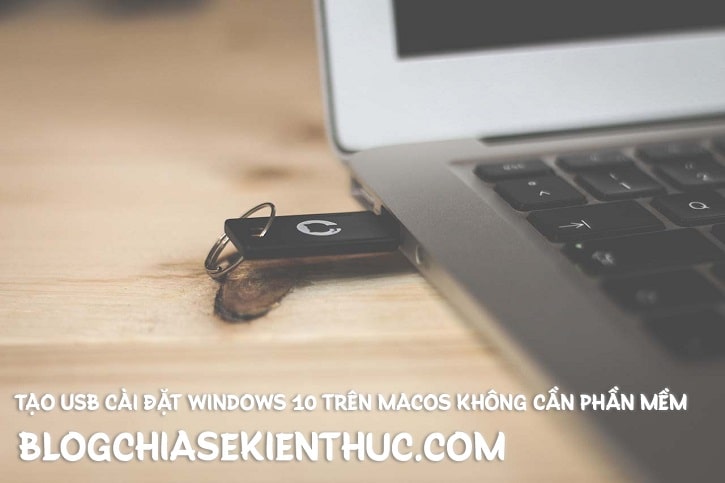 #first. Let's talk a little bit …
As you know, the default macOS operating system of Apple does not support the hard drive format commonly used on Windows NTFS (New Technology File System) so you won't be able to read and write NTFS partitions on macOS.
This is understandable when Microsoft and Apple are rivals, otherwise the drive is formatted APFS (Apple File System) and HFS (Hierarchical File System) is also not supported by Windows 10.
It is for this reason that you cannot format your USB in NTFS format on macOS to create a USB to install Windows 10.
In addition, on macOS, there are not many applications that support creating USB Boot as on Windows 10, but if so, it is very complicated and unusable, so creating a USB boot is quite difficult.
That's why I encourage you to use the software Paragon NTFS for Mac to format the USB to NTFS format, this is a paid software but you can try the full functionality of the software for the first 10 days.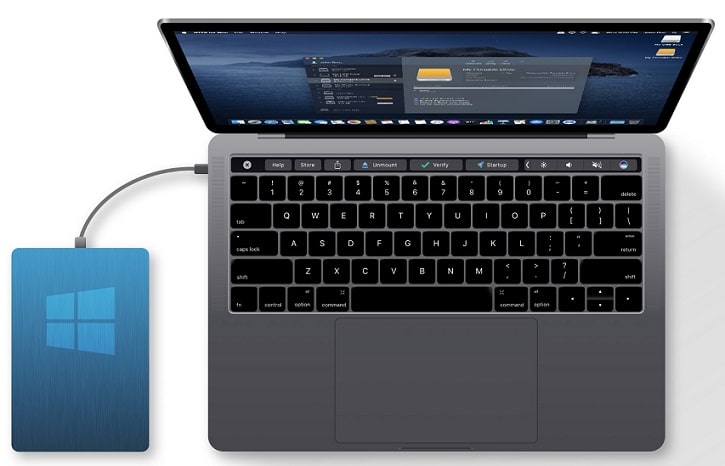 #2. What to prepare?
Before starting to follow this article, you need to prepare the following:
A Macbook computer has Paragon NTFS for Mac pre-installed, you can download the software here !
One USB with 8GB or more capacity ..
An ISO file (installer) of Windows 10 64-bit version. Download here or here!
// Only supports 64bit version of Windows, guys!
# 3. Create a Windows 10 Installation USB on macOS with the support of BootCamp Assistant
+ Step 1: That's it, now you plug the USB into your Mac => and then open Paragon NTFS software to proceed to reformat the inserted USB drive.
Select the USB you just plugged in by clicking on its name in the list in the sidebar on the left of the application, remember to carefully choose the wrong format or the drive lost all data :).
+ Step 2: Next, click on the word Erase (there is an eraser icon above) => now the hard drive format setup window will appear.
Current Volume Filesystem, ie format the hard drive, you set the default as Microsoft NTFS.
As for the hard drive name (Volume Name) whatever you like, => and then click Erase to start reformatting the USB to NTFS.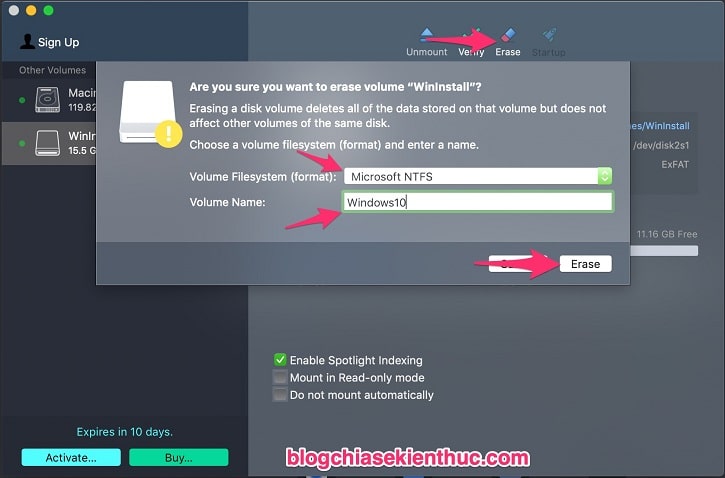 Here I use a USB 3.0 16GB with Windows 10 installed, so the formatting process takes quite a long time, takes 3-4 minutes, not fast Format like on Microsoft Windows.
+ Step 3: After formatting the hard drive completed, if you see the line Erase complete: No Error then the USB formatting process is complete, you can now press Done and turn off Paragon NTFS.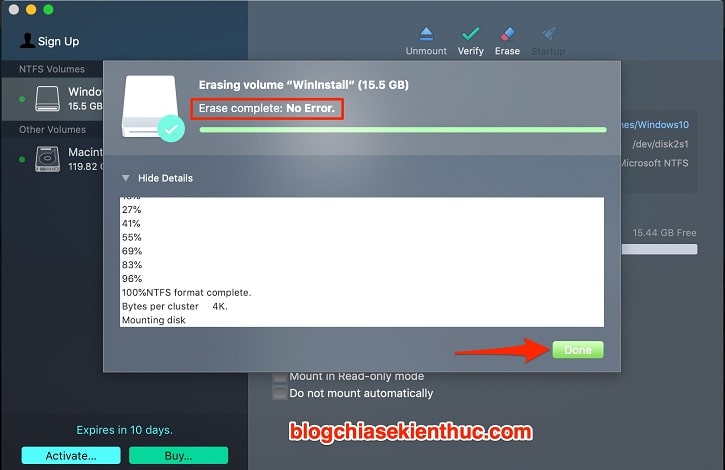 + Step 4: Now, use the keystrokes Command + Space open Search Spotlight on macOS => and enter in the keyword search box Boot => and open the application Boot Camp Assistant up.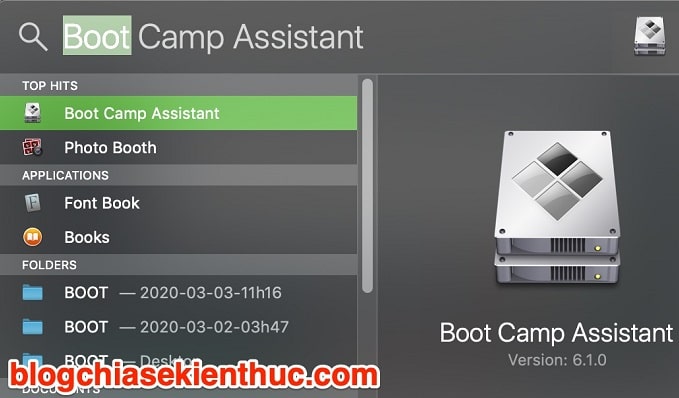 + Step 5: Boot Camp Assistant is probably a tool not too strange for you to use a Macbook again.
It is a tool that you can install Windows 10 on a Macbook "easier than eating candy" and of course this software is also a powerful tool in creating Windows 10 installation USB when you do not have a computer running Windows.
Introduction will be the first part we see after opening Boot Campt Assistant Up, you can read through these lines to know more about functions as well as notes when using Boot Camp => click Continue to continue.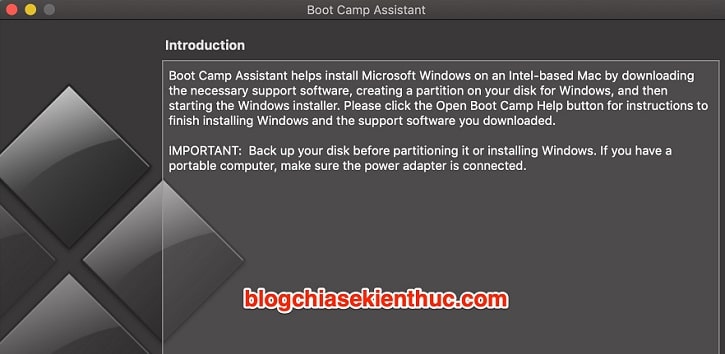 + Step 6: In this step you need to pay attention do not press tiếp tục always, the default is all 3 lines below will be accumulated but because we only need to create Windows 10 bootable USB for normal computer, please remove the last 2 lines and keep the trace in the first line as shown only dentist.
Note: You only tick the last 2 lines when you want to create a USB BOOT to install Windows 10 on another Macbook, or install Windows on the current Mac itself, this problem, I will say more in a post. write another, temporary is like that!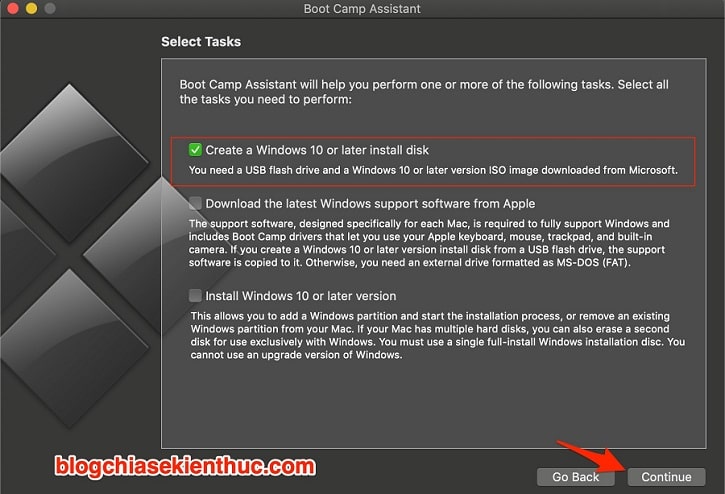 + Step 7: Finally, select the file *.ISO (installer) of Windows 10 that you have previously prepared.
Note is Boot Camp Only supports 64-bit Windows Anyway, so from the beginning I just gave you the link to download Windows 10 64bit version. But now you also do not have any computer RAM <4GB to use 32-bit Windows where again nhỉ
Often this software will automatically detect the USB as well as Windows 10 .ISO file that you put in the folder Downloads as shown below.
If not detected or wrong file detected *.ISO then you can select it again by clicking Choose => Navigate to the location containing the file .ISO have prepared => Press Open is done.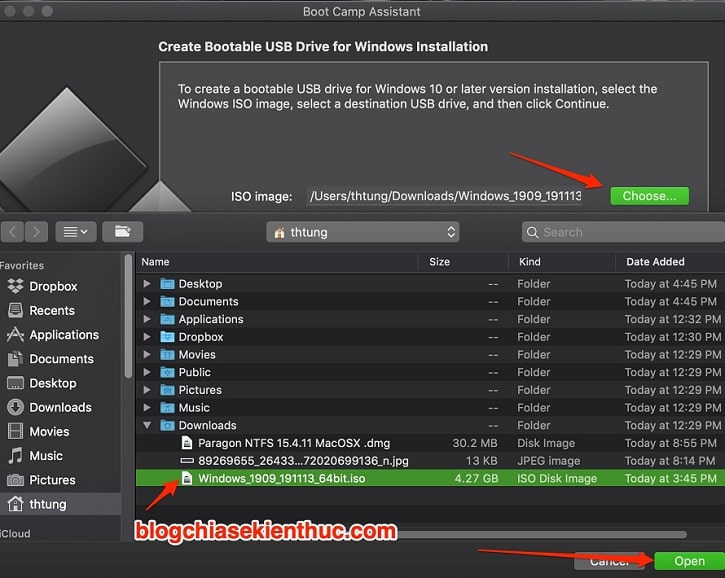 + Step 7: Finally, check that the .ISO and USB files are selected correctly, => if OK Then click the button Continue to start the process of creating Windows 10 installation USB on macOS.
Soon there will be a warning that this will delete all data currently in the selected USB => you press Continue Again, ignore the message and continue.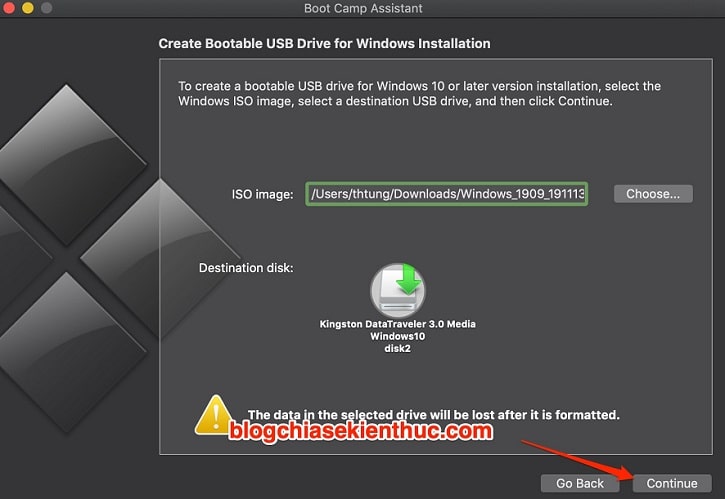 + Step 8: And so is the process of formatting the hard drive and copying Windows files has started, if no error occurs, you just sit and sip a cup of coffee and wait for it to finish running 🙂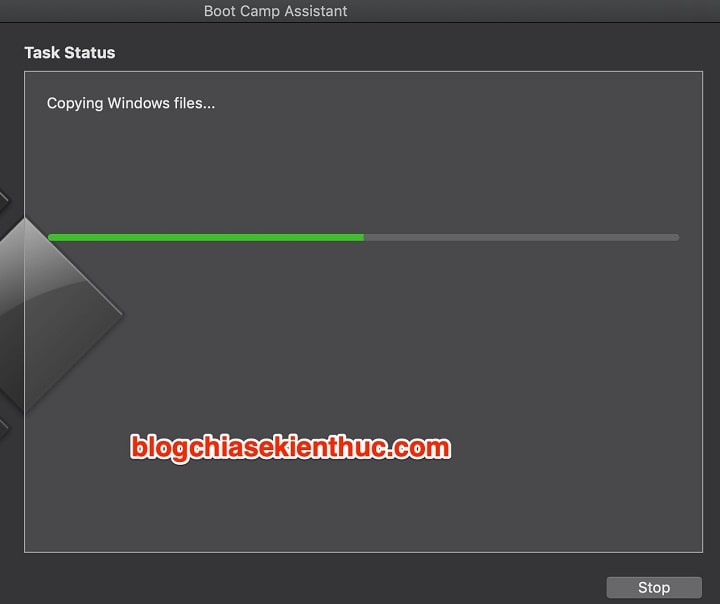 The process of creating USB is also quite fast and in my opinion, it seems a bit faster on Windows 10.
The process of creating the Windows 10 installation USB is complete, you will receive a message as shown below. Now you can press Quit => after that Eject USB out of macOS and install Windows 10 normally already!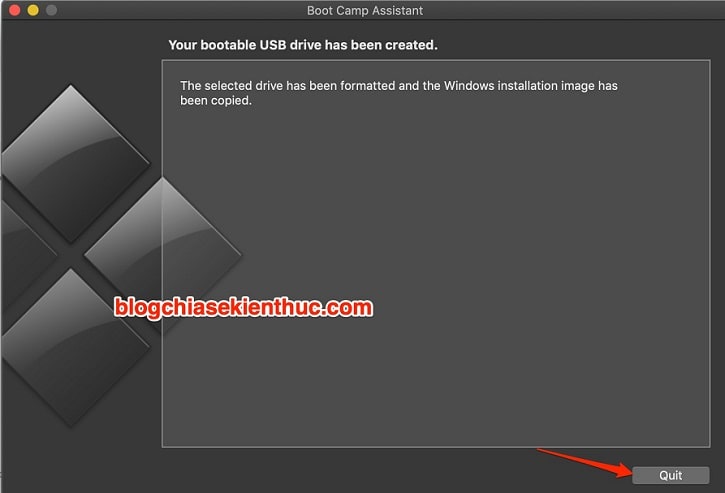 # 4. Epilogue
So I have just finished the tutorial for you How to create Windows 10 installation USB on macOS Extremely simple and fast.
Hopefully, after reading this article, you will no longer have to spend time going out of the shop or borrowing a Windows computer to do it.
If you find it good, do not forget to share and review this article for me. Good luck !
CTV: Nguyen Thanh Tung – Blogchiasekienthuc.com
Note: Was this article helpful to you? Do not forget to rate the article, like and share it with your friends and relatives!