Note: Please read the article carefully before proceeding! If in the process of using you encounter any errors, such as broken download links, slow loading blog, or not being able to access a certain page on the blog … then please inform me through the Contact page. Thanks!
Sometimes we spend a lot of time creating "perfection." But believe it or not, if you know how to apply "imperfect" things, it will create great value in your life, especially in business.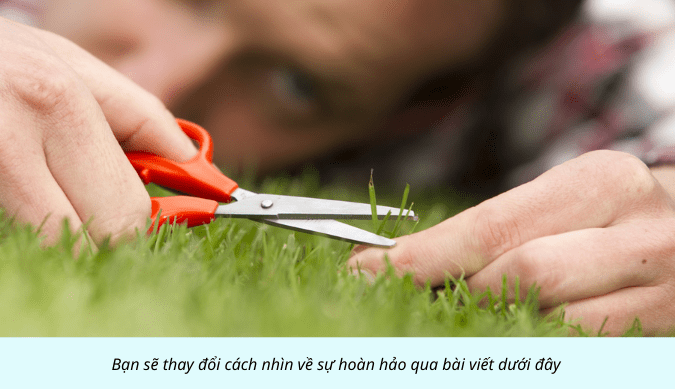 On my first day at work, I learned the principle of "Please check carefully until your eyes are blurred." As a lawyer, we are considered the face of the whole business. Just sending an email or a text with minor errors, it can embarrass the business and lose confidence in customers.
Yes, everything must be perfect!
Before sending emails, I had to read them dozens of times. I know, just type a mistake, the other side will be surprised: "Really? Which side is this? " After that, there will be hundreds of other candidates ready to take my place.
Perfection sometimes makes me stuck and I have tried to give it up.
So perfection is not good? Not really. But in some cases it is a major obstacle to efficiency, especially in business.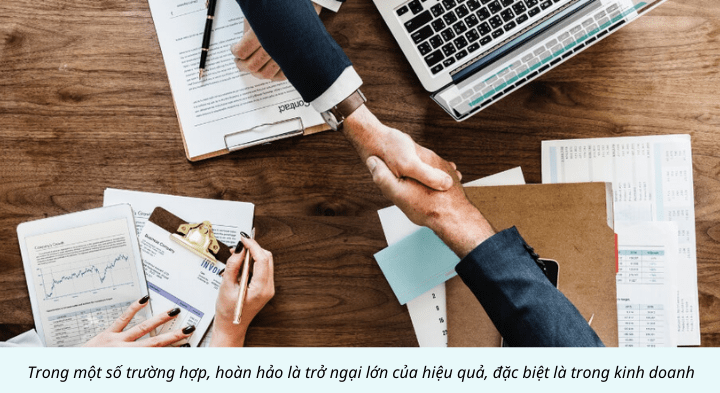 With the current drastic change, the opportunity will be over if you are too perfectionist. Do nothing because waiting for perfection, you will learn everything more slowly.
"If you're not ashamed of the first product, you're too late to launch the product" – Reed Hoffman (Founder of LinkedIn)
To adapt in a turbulent world, you need to trade perfectionism. In Peter Diamandis' best-selling book, he asserts that: Thinking will change during product development.
Read more:
In the old days, the product research and development team (R&D team) remained in the office until they created a perfect product.
Oh, that's the way it worked 20 years ago. And today, if you wait for perfection too long, your opponent can already dominate the market, even that product has become obsolete. As a result, it will soon be kicked off the market.
Diamandis pointed out a wise design strategy that helps businesses succeed: Bring MVP * to the market as quickly as possible.
* MVP: Minimum viable Products (Minimum viable Products) is a product version with basic features to serve the first customers. This product aims to receive feedback from customers to develop the product into a better new version.
When a product is launched, the R&D team will gain feedback from the user and create a new product to adapt to the market.
Keep repeating this process will help you get closer to perfection. As such, without waiting for the perfect launch, you try to create the perfect by adapting quickly from market feedback.
Naturally, with this approach, businesses need to be open to criticism and responsibility. Quite sensitive, but it will help you perfect the product quickly.
Overcome the thought of "I will wait until everything is perfect". Just take what you have out there, get feedback, change and adapt, and repeat the process like that.
The road to success is not a straight line, but if you do these things in the long run, you will become more alert, you will soon learn what to do and what not to do.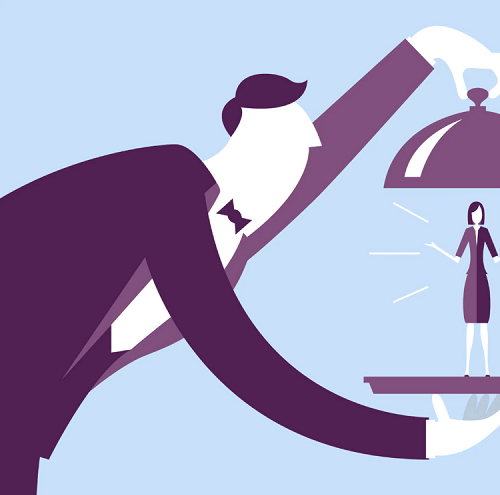 So where is perfectionism? I think perfectionists always want to protect themselves. They want to avoid trouble, negative feedbacks, complaints from people. They want to keep things safe until they are sure everything will go well.
I don't make you impulsive! You also need to calculate first, but please balance. Try to do the best you can but focus your efforts on finishing the product, not trying to avoid judgment.
Some judgment and criticism cannot kill you. So, learn how to receive negative feedback and make a great version of yourself!
____CTV Pham Thu Linh ___ Blogchiasekienthuc.com ____
Note: Was this article helpful to you? Do not forget to rate the article, like and share it with your friends and relatives!