Note: Please read the article carefully before proceeding! If in the process of using you encounter any errors, such as broken download links, slow loading blog, or not being able to access a certain page on the blog … then please inform me through the Contact page. Thanks!
#first. Hardware of Black Shark 3 and Black Shark 3 Pro
Black Shark 3 uses an AMOLED screen with a resolution of Full HD +. Screen size of 6.67 inch wide machine, designed in the ratio of 20: 9.
As for the Black Shark 3 Pro is also an AMOLED screen with 2K resolution, a 7.1-inch widescreen designed with a 19.5: 9 aspect ratio. The screens on both devices have a refresh rate of 90Hz, and a touch frequency of 270Hz.
Both devices will have three rear cameras with 64MP resolution for the main sensor, 13MP for super wide-angle camera and 5MP for depth sensor. The front camera of the device has a resolution of 20MP.
The device supports 2 sims, micro SD memory card, Stereo speakers, has a 3.5mm headphone jack and uses a USB Type-C charging port.
Read more:
#2. Design of Black Shark 3 and Black Shark 3 Pro
The design of Black Shark 3 and Black Shark 3 Pro is almost no different, and remains the same symmetrical design as previous models.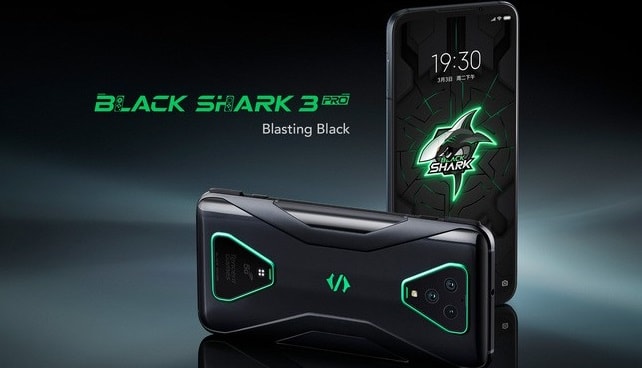 The back is designed in the letter X, while the material is a combination of glass and plastic.
The triangular camera cluster is located in the middle of the upper edge, in the middle of the back is the redesigned Logo, with integrated RGB lights. An accessory plug module, such as a charger or fan, is symmetrical with the camera assembly via the Logo.
Unlike the regular version, the Black Shark 3 Pro has two physical Trigger L / R keys (Left / Right) on the right side of the device, and has the ability to vibrate tactile feedback similar to the Play Station Dualsock controller.
The color of Black Shark 3 Pro has 2 versions Kinight Gray and Blasting Black, and the regular version will have 4 colors: Faerie Pink, Midnight Black, Knight Gray and Frozen Silver. I don't know what pink is for Gaming Phone for anymore :))
# 3. Configuration of Black Shark 3 and Black Shark 3 Pro
Both devices use Snapdragon 865 chip and 5G X55 modem.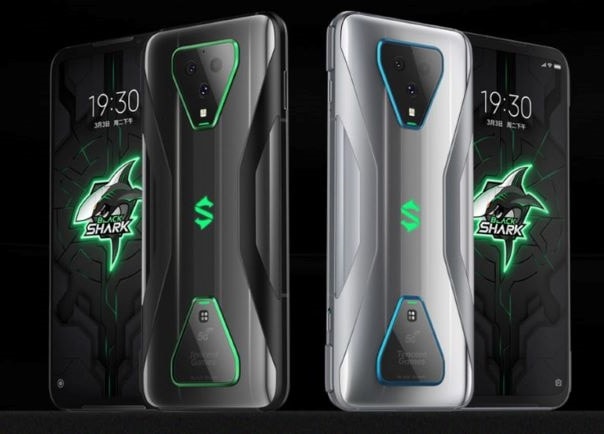 Black Shark 3 has 2 Ram versions to choose from: 8GB Ram LPDDR4, and 12GB Ram LPDDR5, with Rom (internal memory of the device) 128GB, or 256GB.
And the Black Shark 3 Pro has 2 Ram options are 8GB and 12GB LPDDR5, Rom (internal memory of the machine) 256GB
The two devices use 2 separate batteries, with a total capacity of 4720mAh for the regular version, and 5000mAh for the Pro version. 2 batteries will discharge simultaneously during use. Fast charging 65W on Xiaomi Mi 10 has also been brought down for the duo.
# 4. Software / OS of the machine
It runs on Android 10 operating system with a customized theme-based interface on MIUI.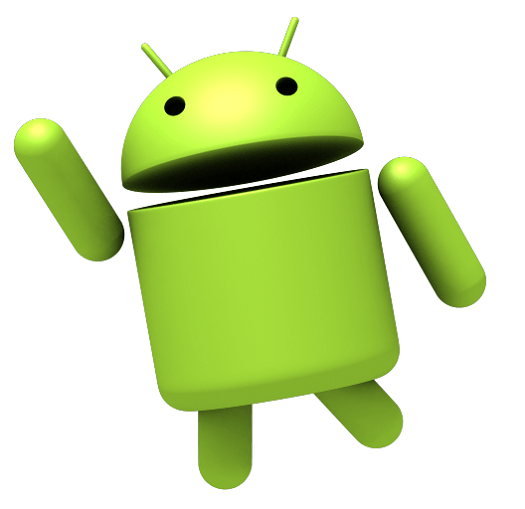 # 5. Personal rating
Black Shark 3 and Black Shark 3 Pro are the Gaming Phone duo launched with Snapdragon 865 chip, 5G X55 modem and 270Hz touch screen in the world.
Still Xiaomi with Black Shark, what they do with their gaming phone brand seems to have never met mobile gamer's expectations, except for the low price.
Here, we can see that the configuration parameters of Black Shark 3 and Black Shark 3 Pro are similar to those of the Mi 10.
The symmetrical design of the F1 model has become a unique identifier for this series, but up to 6 machines have the same design, it has also started to be boring.
The gaming ability of this machine is primarily focused on hardware, with a fast response screen, 2 Trigger L / R keys that support FPS games, copper-cooled liquid cooling covering the motherboard.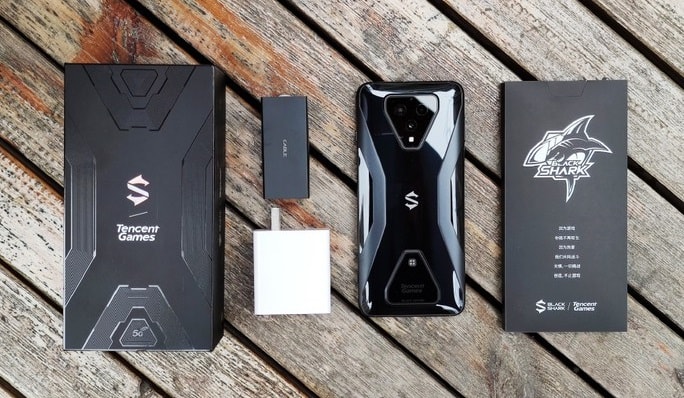 If you look at the ASUS ROG Phone and Nubia Red Magic series, I have not seen the breakthrough from Black Shark.
Yes, it is just from the screen with large touch scanning frequency, when the ability to refresh the high frequency, 2 Trigger keys, and new cooling technology, now the new Black Shark 3.
Next, a visible improvement on Black Shark 3 is the upper and lower edges of the screen that are thinner than Gaming needs.
Although this screen border is not too thin when it comes to containing stereo speakers, the ability to hold the device horizontally for gaming will be more or less affected by being easily mistaken during manipulation.
Price of Black Shark 3 is only from 12 million, and Black Shark 3 Pro is only from 15 million.
But according to many sources I find out, due to Tencent's subsidy and optimal game cooperation, the ability of the duo will only be provided for the Chinese market, such as ROG Phone 2 version of Tencent must be portable to Vietnam. Nam so.
That is, if there is an international version, the price of this couple can be as much as the Xiaomi Mi 10!
# 6. Epilogue
How do you feel about this pair of Gaming Phone Black Shark 3 and Black Shark 3 Pro? Leave your comments below this article.
CTV: Nam Hoang – Blogchiasekienthuc.com
Note: Was this article helpful to you? Do not forget to rate the article, like and share it with your friends and relatives!